Have a question?
Call us at (716) 828-9334


or email
---
Community Programs
Our team members love meeting new patients! We are always happy to present to community groups. Each year, we attend health fairs and speak to children/families about improving and maintaining their oral health. We also bring "goodies" ... team members pass out free information and oral hygiene products for children and adults of all ages.
---
Partnerships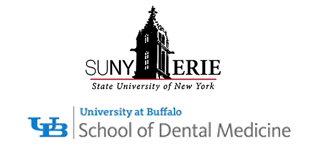 The Baker Victory Services Dental Center has existing partnerships with the Educational Opportunity Center and Erie Community College to provide externships for dental assistant students.
We have also partnered with State University of New York at Buffalo School of Dental Medicine to provide externships to senior dental students.
These training programs help expose dental students to public health and special needs patients early in their education. Our goal is to help ensure that dental care for special needs patients is available and accessible in the future.