Featured News - Current News - Archived News - News Categories
WAY to the rescue!
Fri, Aug 12th 2016 08:00 am
BVS's WAY Program staff receive many different kinds of phone calls. Some are from area businesses looking to establish job shadowing or work-study experiences. Some are from potential customers inquiring about WAY's catering offerings. And others are from local school districts searching for vocational programming for their own students.
But a recent phone call was different.
Joseph Geyer, the City of Lackawanna's code enforcement officer, reached out with an offer to lend a hand to a neighbor in need. He had received information that a residence on South Park Avenue was in desperate need of new front steps to replace a set that had fallen into disrepair and had become dangerous. When Mr. Geyer went to the home, though, he found that the owner was a 93-year-old widow living alone. She simply did not have the ability or resources to do the work herself. Rather than issue a violation - which would have carried with it the threat of future fines - he came up with another, more compassionate, solution.
"We were so happy that Mr. Geyer reached out to us," said WAY Program director Sharon Cavanaugh. "Our students are always looking for projects, and, this one, which included assisting a senior citizen, was one they were delighted to take on!"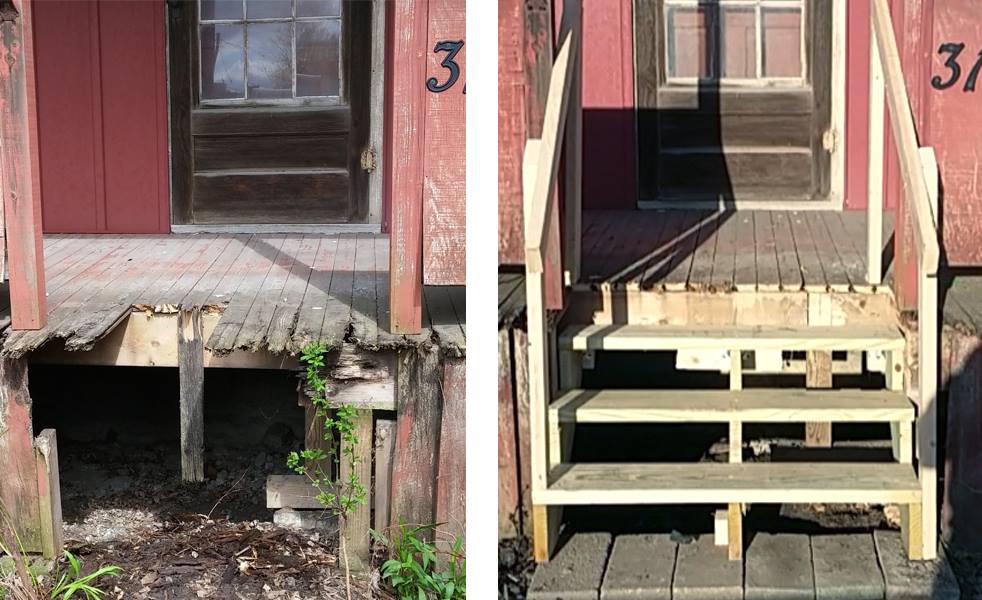 With the agency agreeing to donate the labor and material costs, students, staff members and dedicated volunteers from Specialty Erectors Co., Inc., got right to work. Within a few weeks, new stairs had been assembled and installed. The partnership was a huge success, benefiting the home's resident, the young people who were involved and the community.
"We are grateful to the city for providing us with an opportunity to give our young men and women meaningful work experience as well as a chance to see and feel the benefits of giving back to those in need," said Ms. Cavanaugh. "It was a project that the students will always look back on with pride."